How to Choose the Right 32 Inch TV Size
Views: 7 Author: Site Editor Publish Time: 2023-02-21 Origin: Site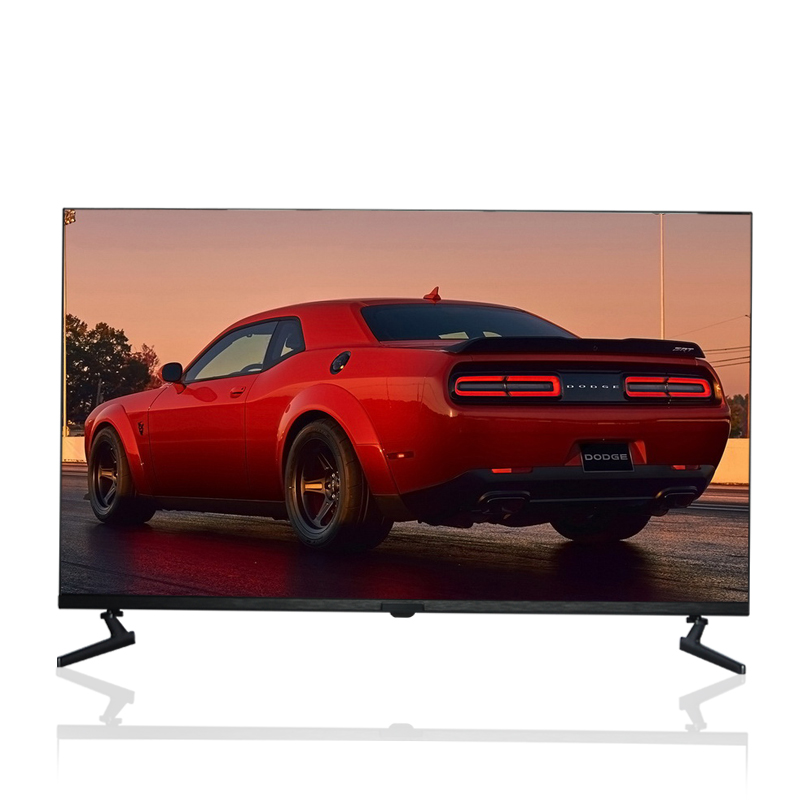 If you're thinking of getting a new TV for your home, it's essential to know the dimensions of the screen. These will help you figure out how big the TV will be and whether it will fit in your room.
A standard 32-inch tv dimensions is 27.9 inches wide and 15.7 inches tall. It's a good size for smaller spaces such as bedrooms, dorm rooms, or small apartments.
It's also an excellent choice for a gaming PC monitor screen. Its size means you'll have a more immersive viewing experience and won't notice any difference in the resolution.
When it comes to weight, a standard 32-inch flat-screen LED TV can weigh between 9 and 12 pounds (4.5 to 5.5kg). It's also relatively lightweight so most TV stands and wall mounts will be able to support them.
If you plan on mounting your TV, it's a good idea to measure the height of the furniture in your room. This will allow you to choose the right height for your TV stand.
It's a good idea to measure the width of your television as well, since it can be difficult to get an accurate measurement with just the TV alone. To do this, you'll want to use a measuring tape to trace the length of your television from front to back.
A 32-inch tv is a perfect option for small spaces and tight spaces, so it's worth considering if you're looking to buy a new TV. It's a great match for cozy bedrooms and studio apartments and can help you catch up on the latest Hollywood hits or play your favorite video games.
32 inch tv size is one of the most popular TV sizes in the market today. It's ideal for small living rooms, bedrooms, and kitchens. It also works great as a portable television in motorhomes.
When choosing a 32 inch TV, make sure to measure the dimensions of the room it will be placed in. This will help you to find the perfect size TV for your home and budget.
A good way to measure the size of your display space is to draw a square on a free wall according to the dimensions you'll be using. This will give you an idea of how much room it'll take up and whether you need a TV stand or a mount.
Another important factor is the viewing distance. The ideal viewing distance for a 32 inch tv is about 4 feet away. This will give you a better view of the screen and is less likely to cause eye strain.
If you want a big, bright screen with plenty of detail, then a 65-inch TV may be the best option for you. It will use more power than a 32-inch TV, but it'll provide a better viewing experience.
It's also a great choice if you're planning on wall-mounting your TV. It's also more stable and less prone to motion blur than a 32-inch TV.
When it comes to electricity, a 32 inch tv uses around 28 watts of power on average. It's also a good energy-saving choice compared to bigger TVs.
If you're looking for a new TV for your home, consider a 32 inch tv 4k. These smart TVs are great for displaying your favorite shows and movies, as well as playing games. They also feature industry-leading smart capabilities and are built with an attractive design that will complement any home decor.
If you've ever been shopping for a new TV, you know that bigger screen sizes are now much more popular. These TVs offer the best picture quality, wide viewing angles, industry-leading smart capabilities and are often equipped with built-in Chromecast to stream Netflix, Hulu, HBO & more.
A 4K TV will provide a more detailed image than a Full HD model, but it's not always going to be possible for manufacturers to make that happen on smaller screen sizes. This is because the additional pixels require processors to create them algorithmically on the fly, which distorts the original source.
As a result, it's not very common for manufacturers to offer a 32 inch 4K TV, and they don't typically make any models in the 40-inch range. This is due to a number of factors, including the popularity of bigger screen sizes and buyers wanting an immersive experience in their homes.
32 inch tv dimensions
32 inch tv size
32 inch tv 4k