How to Measure 32 Inch TV Dimensions
Views: 14 Author: Site Editor Publish Time: 2022-11-17 Origin: Site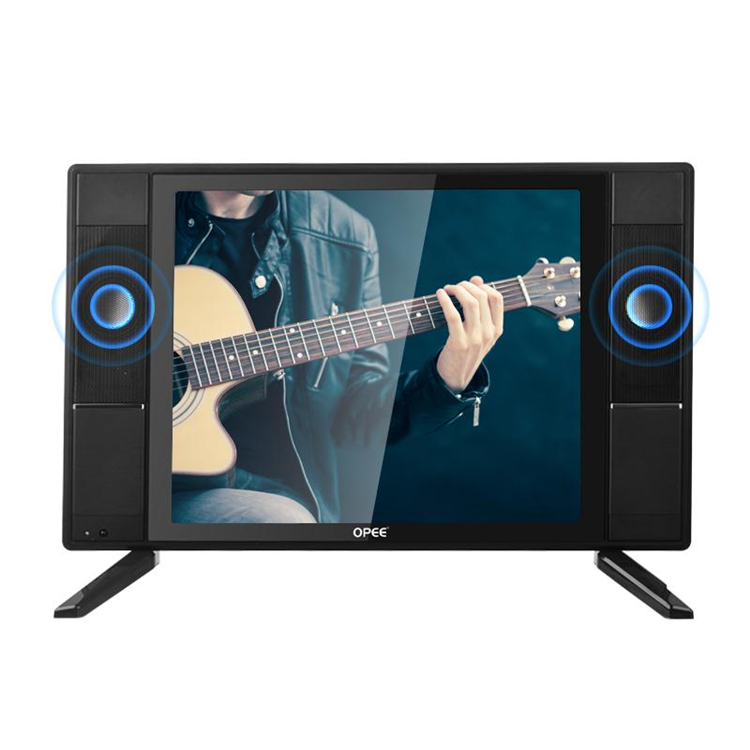 17 Inch TV (Ultra Slim)
Having a 17 inch TV is great if you are looking for a TV that will not take up too much space. It has a high resolution of 1366 x 768 pixels. It has two HDMI ports, a VGA port, a 50/60 Hz refresh rate and a high contrast ratio of 1200:1.
OPEE has come up with the 17 inch LED TV (Ultra slim) that is not only stylish but also has some nice features. The name of the game is to provide you with an amazing viewing experience. It is equipped with an in-built set-top box and it delivers high definition channels and free to air TV broadcasts. The LED TV also has a cool feature in the form of an Auto-Search function. It is a well made television that comes with a one year warranty. It is also a good idea to look out for the LED tv that will fit in your budget.
The OPEE 17 inch LED tv is a great choice for all the family, whether they are watching the TV or not. Its stylish design and stylish colors blend in with your home decor. Its high resolution and 50/60 Hz refresh rate give you an amazing viewing experience. It also comes with the best quality sound system you will find in a TV at this price point. It also has a sleek design that is a pleasure to look at and the latest in color technology that will keep your TV looking great for many years to come.
How to Measure 32 Inch TV Dimensions
Choosing the right 32 inch dimensions TV is crucial to getting the most from your entertainment experience. Before you set out to purchase your new set, take the time to measure the room you plan on displaying your TV in. You may need extra space to avoid performance problems.
There are many different types of TVs available, from LEDs to LCDs. When choosing a TV, you should also consider the viewing angle. This is essential to multi-person viewing. You need to ensure that your TV takes up at least 30 degrees of your field of vision. Depending on your needs, you may want to purchase a TV with a wider screen or a high-resolution display.
The ideal viewing distance for a TV is between 1.2 and 1.5 times the size of the screen. You can find this information on many websites. Using this information, you can determine whether you need a 32 inch TV or not.
In addition to the size of the screen, you should also consider the height and width of the display space. This is especially important if you plan on mounting your TV on a wall. You can also measure the depth of your entertainment center and cabinets.
The 32 inch TV is ideal for a bedroom or studio apartment. It is also a great choice for RVs or dorm rooms. It is also a good choice for a small living room. It is also the perfect size for a guest room.
While measuring the best TV for your space may be challenging, you can get a better sense of its size by using online calculators. These calculators are often more accurate than measurements that are based on the screen's dimensions.
If you are in the market for a 32 inch TV, check out the Samsung Q50R. This model features a wide viewing angle and an HDR display. It also boasts a 4K UHD processor. You can buy this model for as little as $1,500.
When you're looking for the best 32 inch TV, be sure to check out the plethora of options available. A 32 inch television is an excellent choice for people with limited space and budgets. They are also light and portable, making them perfect for those looking to move into a new home. They are also available in a wide range of sizes and colors. They offer high-quality graphics and are easy to set up. Whether you're shopping for your home or your RV, it's important to measure the dimensions of your display space to find the perfect TV for your needs.
The 32 inch TV is the perfect choice for people who have limited space but still want to enjoy their favorite TV shows. If you're looking for a TV with the best viewing angle, however, you'll want to look at a larger screen. There are also TVs with screens as large as 98 inches. This is the perfect size for people who have a large family or a lot of guests.
Best 32 Inch TVs
Buying a 32 inch TV is a great choice for those looking to save money but still have a quality TV in the home. You can get one with a built-in soundbar, Wi-Fi support, and a variety of streaming services. These TVs are also great for small rooms because of their size.
The best 32 inch TVs have great picture quality and are easy to move around. Many models also have a built-in smart platform. The software will allow you to watch streaming content from Netflix, Hulu, and Amazon Prime Video. You can also connect a favorite speaker, change channels, and control volume with voice search.
32 inch tv
32 inch tv dimensions
17 inch tv