OPEE TV Has Succeeded In The 2023 Canton Fair!
Views: 5 Author: Site Editor Publish Time: 2023-05-18 Origin: Site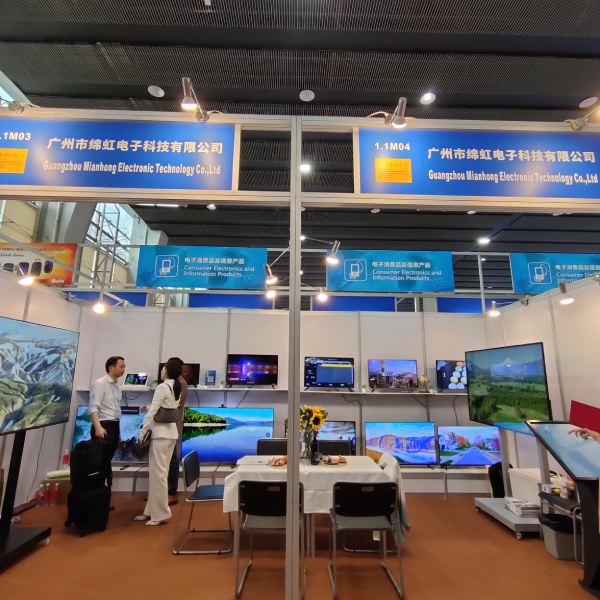 An brief view of Mianhong(OPEE): A mature TV manufacturer in China.

OPEE TV is a mature player in the TV global market, offering high-quality TVs at affordable prices with its 12+ years experience in ODM/OEM service. The company recently attended the 2023 Canton Fair, one of the largest trade fairs in the world, and made a big impression on attendees.
At the fair, OPEE TV showcased its latest models, including its flagship 55-inch Smart TV and its ultrathin 65-inch Smart TV. The TV features a sleek design, with a slim bezel and a brushed metal finish, and offers stunning picture quality with deep blacks and vibrant colors. It also comes with a range of smart features, including built-in streaming apps and voice control.
Attendees at the fair were impressed by OPEE TV's commitment to quality and affordability. They are fully impressed by the customization, including a huge selection from brand logo, preloaded APK, ... , to carton. Many remarked on the company's attention to detail, from the design of the TVs to the user interface of the smart features. They also praised the company's customer service, with representatives on hand to answer questions and provide support.
,
OPEE TV's success at the 2023 Canton Fair is a testament to its commitment to quality and affordability. The company's TVs offer a compelling alternative to more expensive brands, without sacrificing on features or performance. With its strong showing at the fair, OPEE TV is poised to become a major player in the TV market in the years to come.
If you're in the market for a new smart TV with various sizes and customizations of ODM/OEM plan, consider checking out OPEE TV's lineup. With its combination of quality and affordability, it's a brand worth considering. Click To Contact Us.