The Best 32 Inch 4K TVs
Views: 31 Author: Site Editor Publish Time: 2023-01-12 Origin: Site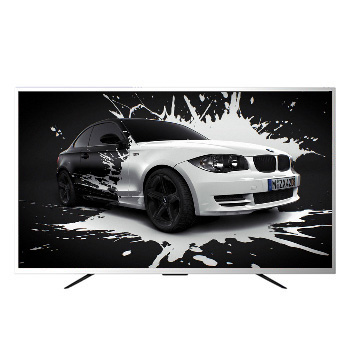 The 32 inch TV dimensions is a popular size for many people. However, it may be too large for some rooms. In order to make sure that your new television will fit your needs, you should check out the different dimensions.
You can find a wide variety of flat screen televisions at your local appliance or electronics store. Although you can buy a television of any size, it is better to choose one that is in the recommended size range. If you're not familiar with the recommended sizes, you can use online calculators.
To calculate the correct size of your new television, you'll need to know the dimensions of both the screen and the stand. It's a good idea to take measurements of your room as well. This will help you avoid buying a television that's too large for your room.
You should also keep in mind that the size of your television will vary depending on the resolution. For example, a higher-resolution model will allow you to see pictures at closer distances. Buying a TV that has high-resolution graphics is important if you plan on playing online games.
Another factor to consider is the viewing angle. A 30-degree viewing angle is common for most 32-inch TVs. However, you can adjust th
e viewing angle for a more comfortable viewing experience.
One final note is the depth of your television. You can measure this by measuring from the front to the back. Your bezel should also be included in the measurement.
A 32 inch TV is a perfect fit for a small space. The small size makes it ideal for watching television from a distance. They're not usually used in the living room or bedroom, and are more likely to be located in the kitchen or guest room. But you don't have to settle for a basic model, as there are a number of models that offer a variety of features.
Among other things, it has a decent refresh rate, a built-in mic, and parental controls. Also, it comes with DTS Studio Sound and virtual surround sound. That is a pretty impressive aforementioned feature, but the speakers aren't the most brilliant.
The best 32 inch 4K TV isn't exactly cheap. The opee costs the same as two basic 32-inch TVs, and it has a lot of features. For example, it has an integrated sound bar that can be controlled with voice commands.
You'll also find a good selection of games and apps on the Smart TV. If you want something a bit more advanced, you can add a gaming console.
32 inch TVs are an ideal size for smaller living rooms, kitchens and guest rooms. They are also suitable for gaming, watching live sports and Hollywood spectacles. The best part is, they are very affordable. However, there are some things you should look out for before purchasing.
First, you should consider the field of view of your TV. In general,a 32 inch tv size will take up about 30 degrees of your field of view, so keep this in mind when you are looking for a new TV.
Next, you should take into consideration the refresh rate of your TV. A high refresh rate will help eliminate motion blur. This is especially important if you are playing games online. For fast-paced content, you will want a TV with a 60-Hz refresh rate.
Finally, you should consider the smart features of your TV. These can include voice assistants, smart platforms and HDR. All of these can make your TV look good from different angles.
You should also consider the resolution and size of your room. This will help you determine whether you need a 32 inch or a larger television.
If you need a bigger screen, there are many larger models available. You can find these at appliance stores or electronics stores. Some manufacturers even offer refurbished versions, which can be cheaper. Unlike brand-new models, refurbished models may have unknown components.
Most TVs have an HDMI input. These allow you to connect your Blu-ray player, DVD player, gaming console, sound bar and other devices.
32 inch tv dimensions
32 inch tv size
32 inch tv 4k