The Company culture introduction of Guangzhou Mianhong Electronic Technology Co. Ltd.
Views: 9 Author: Site Editor Publish Time: 2021-05-19 Origin: Site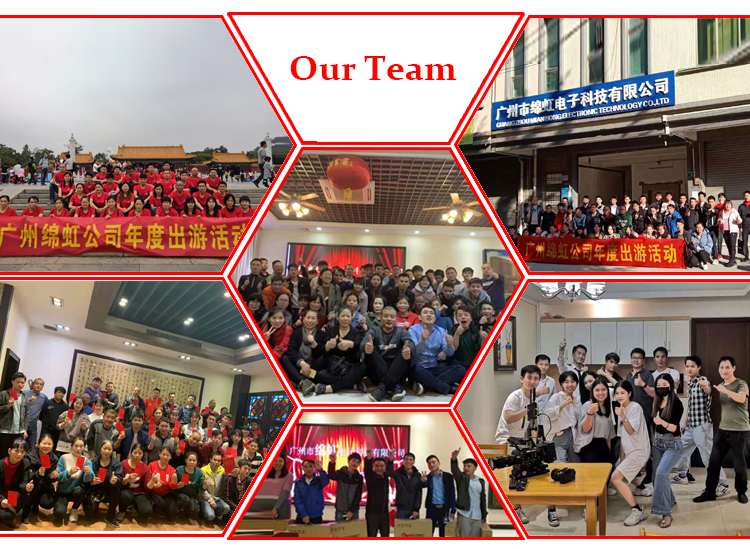 Guangzhou Mianhong Electronic Technology Co., Ltd. is located at No. 1, Jingtian Avenue North, Fenghuang Village, Sandong Avenue, Huadu, Guangzhou. Since its establishment in 2015, it is a service provider mainly engaged in R&D, production and sales of LCD and audio and audio equipment. The company has a complete independent factory with strong R&D and testing equipment. The founders and core members of the company have more than 10 years of industry experience. The company has not only established a solid relationship with upstream partners, but the annual growth rate of sales with downstream partners has exceeded 50%.
Vision: Based on China, serving the world, the company's long-term healthy development
Philosophy: Adhere to customer-centric, contributor-oriented, win-win cooperation with partners, and create reasonable returns for shareholders
Values: Integrity, Team Innovation, User Orientation, Duty
Mission: The company is committed to making the company's customers happy and enriching their lives
Product view: The quality of the product is like a person, the beauty is combined with the humanity and durability
Self mission: to create extraordinary performance for customers with global talents, technological innovation, to maintain the world's first in the industry, to continue to improve the corporate governance structure, organization, process and assessment, so that the company can maintain long-term effective growth